EARTH PAINTS & PIGMENTS.
---
Set includes pure samples of red ocher, azurite, malachite, kaolinite, and graphite (see closeups) packaged and double-packaged in resealable bags.
8 page booklet also included with historical information and recipes and ideas on how to explore the subject of natural minerals as pigments and paint.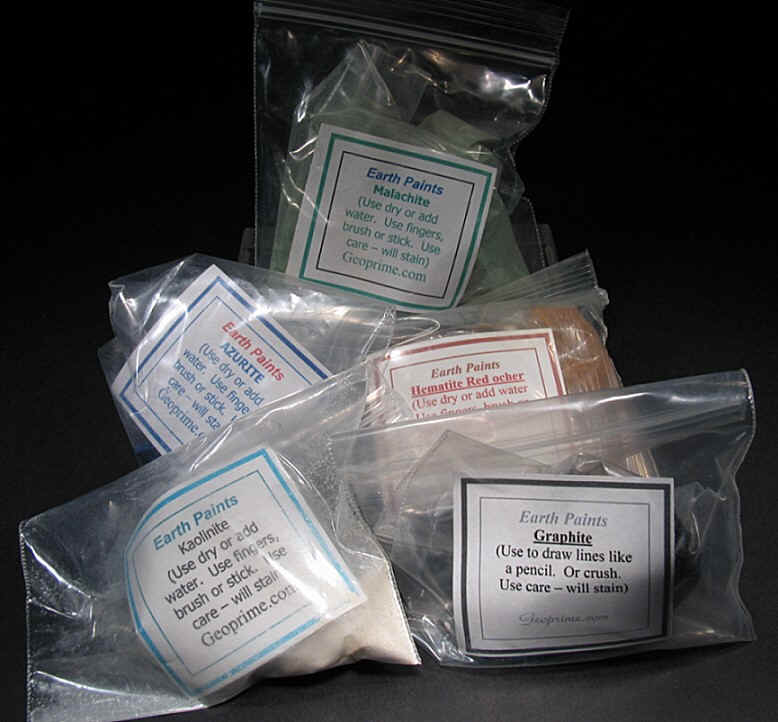 Doubly packaged all-natural minerals.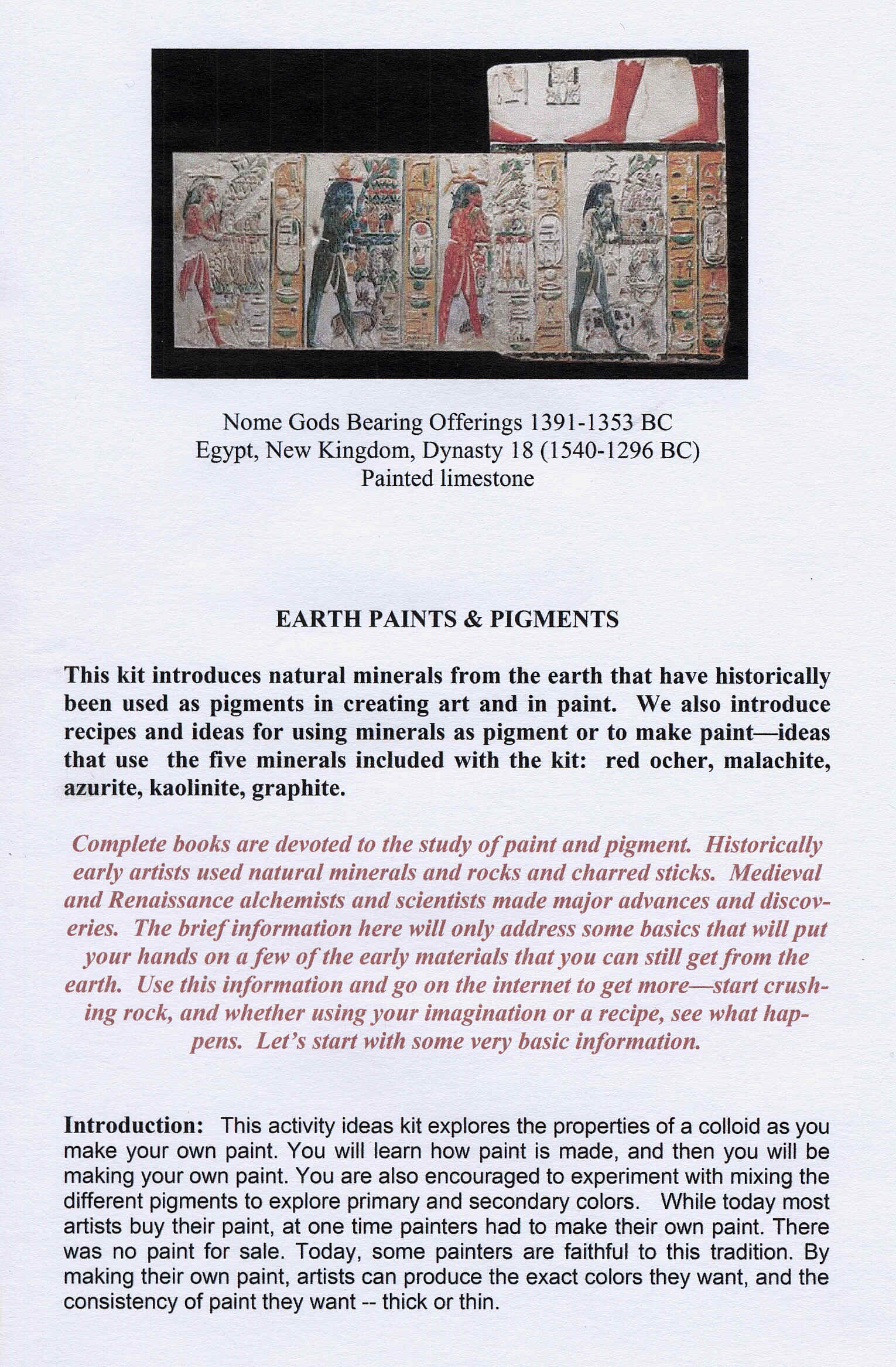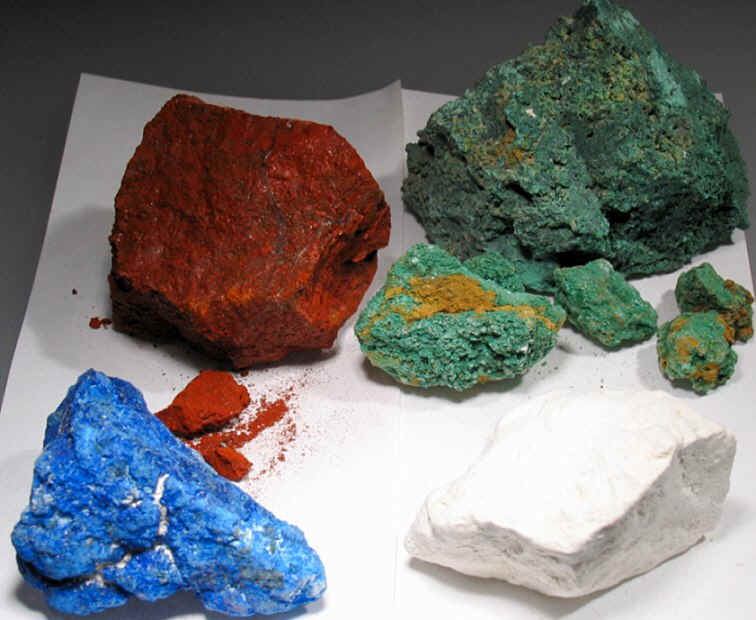 8 page booklet Pure minerals: azurite (blue); red ocher; malachite (green); kaolinite (white)
Minerals are one of the natural sources for coloring and pigment in paints and dyes. Our early ancestors used minerals such as red ocher, azurite, graphite, and kaolinite to paint cave walls, bodies and objects. This set includes samples of hematite red ocher, malachite, azurite, and kaolinite. Also included is graphite to demonstrate how this mineral was used not only for coloring but as a crude drawing pencil to outline shapes. Each set also includes a booklet, paint "recipes" and general information on the history of natural pigments and paint. Package contains a Master Teacher set and ingredients about 4 students (package for 4 but can probably be used for more)- $75.00