The Properties of Minerals-HM
and how to recognize them
(The kit now shipping is designed for current 2017 Advanced Master Class.)
As usual with all kits we custom design for credit classes, identification is provided by the instructor as part of the teaching process.)
---
For A) Canada and B) International customers - rates have changed. This button will work for most European destinations (UK, Germany, France, etc.). Other international customers please e-mail us at support@geoprime.com and we will give you a shipping price for your country. It may be the same as that listed here, we just have not checked your country. This international option is for International Priority Mail which they usually estimate at 6-10 days.
---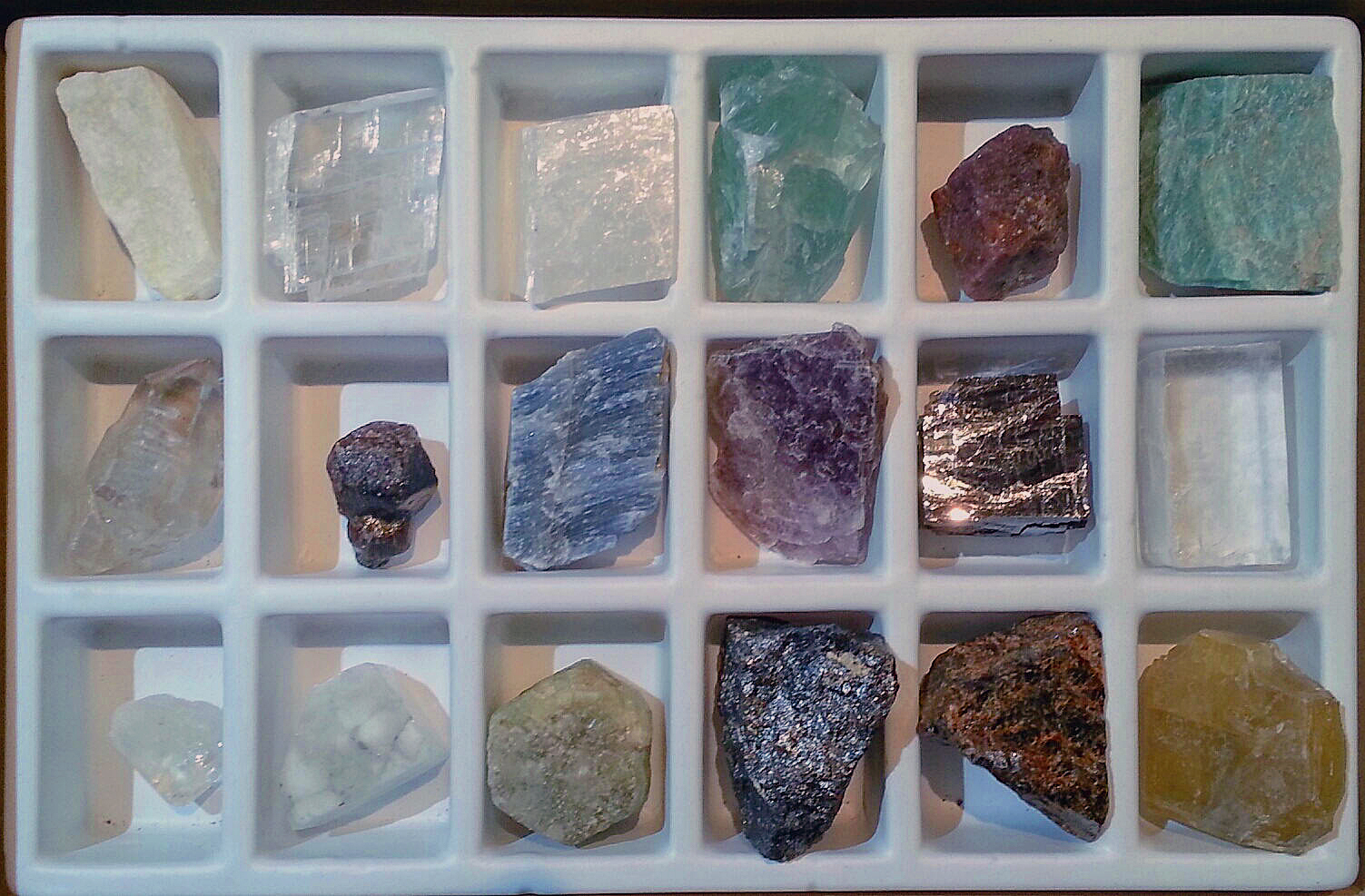 Note for picture of kit above: The blue celestite in the kit has been replaced with a crystalline celestite and the amazonite feldspar replaced with a different color feldspar. Two items also included in the tool kit are not shown below:
A dark blue unglazed tile and magnet. Thus, the tool kit includes 7 items.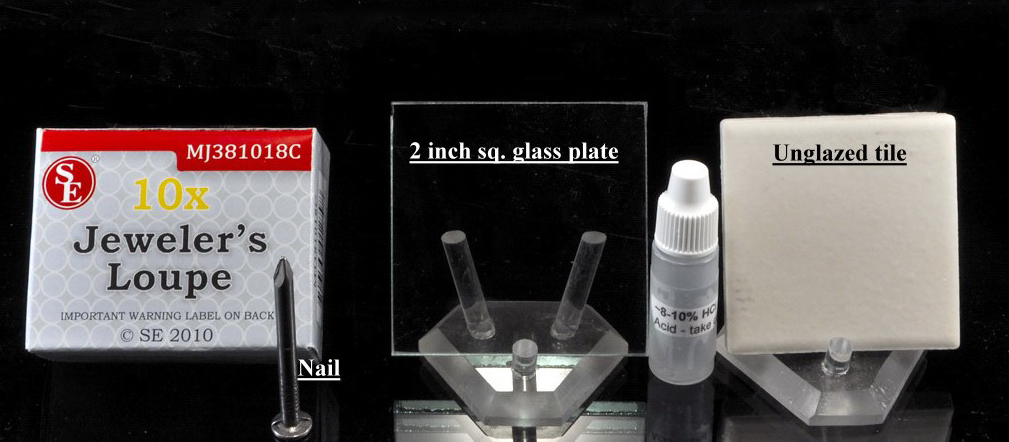 ---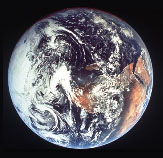 HOME