Kennecott Minerals
Flambeau mine
Ladysmith, Wisconsin
The mineral-collecting community has become acquainted with the Flambeau mine, a copper mine in Ladysmith, Wisconsin, through the crystallized mineral specimens (especially chalcocite) that have appeared from that locality over the past 3 years. The fact that these rare and beautiful specimens were preserved during the process of ore-mineral extraction is due to decisions made by management at the Flambeau mine, and supported by commitments from its parent companies, Kennecott Minerals Company and Rio Tinto (RT, formerly RTZ). So we hope you enjoy the images presented here, and check back once in awhile to see some new ones.
The Flambeau mine as it appeared in the summer of 1994.
T-BO Studio
Model of the Flambeau orebody. Red denotes higher grade copper ore.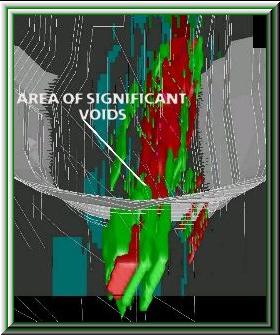 Thank You SRD
---
A gallery of minerals from this remarkable locality.
CUPRITE on gossan
Crystal size is . 5mm
413.0 - 1020 level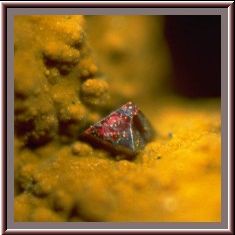 CHALCOCITE
2.3cm x .7cm
401.2 - 1030 level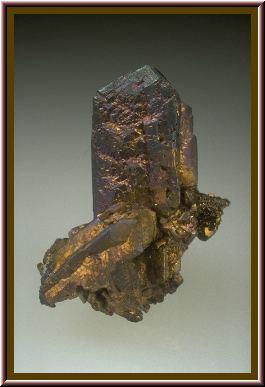 CHALCOCITE on ANKERITE with SIDERITE
feild of view approximately 1cm
418.5 - 1010 level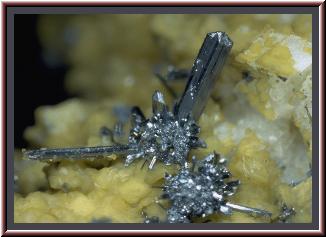 CUPRITE Xls on AZURITE
feild of view approximately .5 cm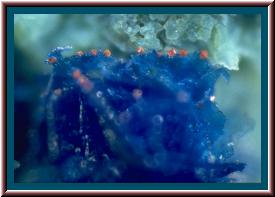 KOLBECKITE
A rare scandium phosphate mineral
Xl group approximately .5cm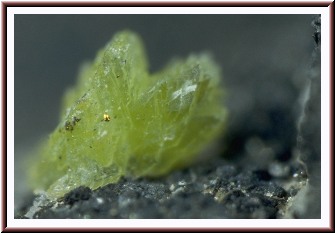 ---
All micro-photographs copyright by Dan Behnke
Macro photograph copyright by Jeff Scovil
Copyright © 2013 GEOPRIME MINERALS
Copyright © 2003 GEOPRIME MINERALS